SILVERADO 1500 ZR2 IS NOW AVAILABLE
Our highly anticipated NEW Silverado ZR2 Performance Exhaust Systems are now AVAILABLE. Let your Silverado breathe by upgrading your suppressed factory system with a high-quality Australian-made system you can actually hear on your V8 Truck.
TWIN 3IN CAT-BACK EXHAUST SYSTEM WITH CENTRE MUFFLER & REAR MUFFLER
FULL TWIN 3IN EXHAUST SYSTEM WITH EXTRACTORS, CATS, CENTRE MUFFLER & REAR MUFFLER.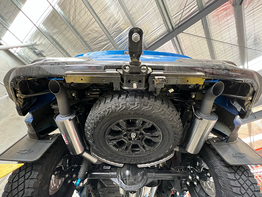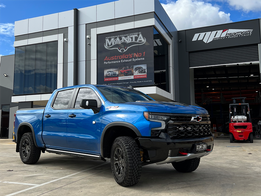 Discover the difference as we compare the stock Silverado ZR2 Factory System VS our NEW ZR2 Manta Performance System.
Watch the MANTA ZR2 vs ZR2 FACTORY
Do you want to be among the first to fit up our NEW Silverado ZR2 by Manta? Take advantage of this opportunity to elevate your truck's performance and unleash its potential.
You will find all pricing and options listed here on our site – use the make & model search at the top of the page to find parts to suit your requirements.
Find all ZR2 options here
hhttps://bit.ly/ZR2BYMANTA
For more information on the ZR2 Silverado Manta Exhaust System, you can contact our friendly sales team via email or call.
Email: sales@mpiautomotive.com
Phone: 1300 310 330
Operating Hours: 8am – 7pm EST, Monday to Friday.
As a manufacturer and wholesaler, any fitment of our products is carried out through one of our authorised resellers. We do not undertake any custom exhaust, or exhaust repair work, however, we do carry a full range of components for any custom jobs. We also have a strict no pickup policy, in conjunction with our subsidised Australia-wide flat-rate freight offer.
OUR 3 LOCATIONS:
BELMONT, WA
Sales and Distribution Australia-wide
CUNDERDIN, WA
Head Office and Manufacturing
MELTON, VICTORIA
Manufacturing and East Coast Sales & Distribution